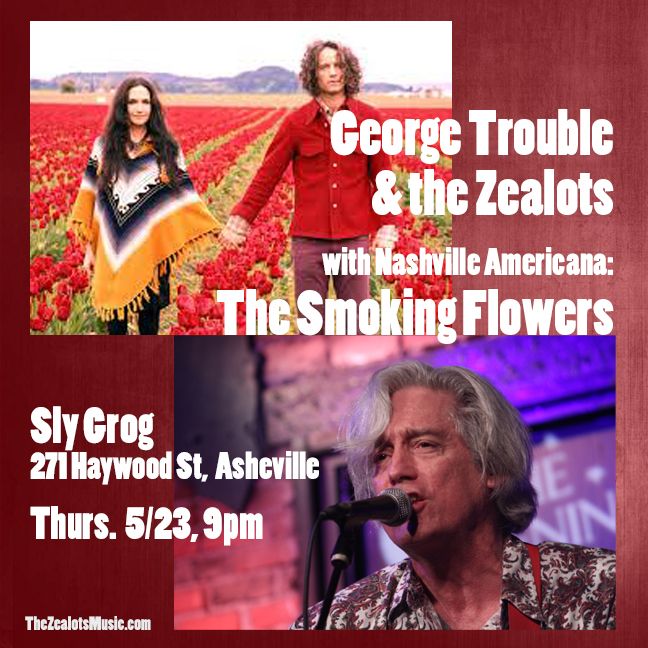 Thank you to all who came to the 4-20 gig at the Grey Eagle with Southern Culture on the Skids!  Big welcome to the new folks who signed up for my list there.
Want to let you know about a few things. First off I'm energized to be playing with my Nashville pals Smoking Flowers at Sly Grog Lounge on May 23. If what you're after is Americana music with a poetic punk-rock kick, then check out this duo. The Zealots are gonna rock out! The next night I'm playing solo in Pittsboro at City Taproom, so come on out Chapel Hill friends!
We've got several new videos up on my newly styled Youtube channel. Check these compilations out: the Zealots and George Trouble. Subscribe if you like them, more on the way, including from 4-20.