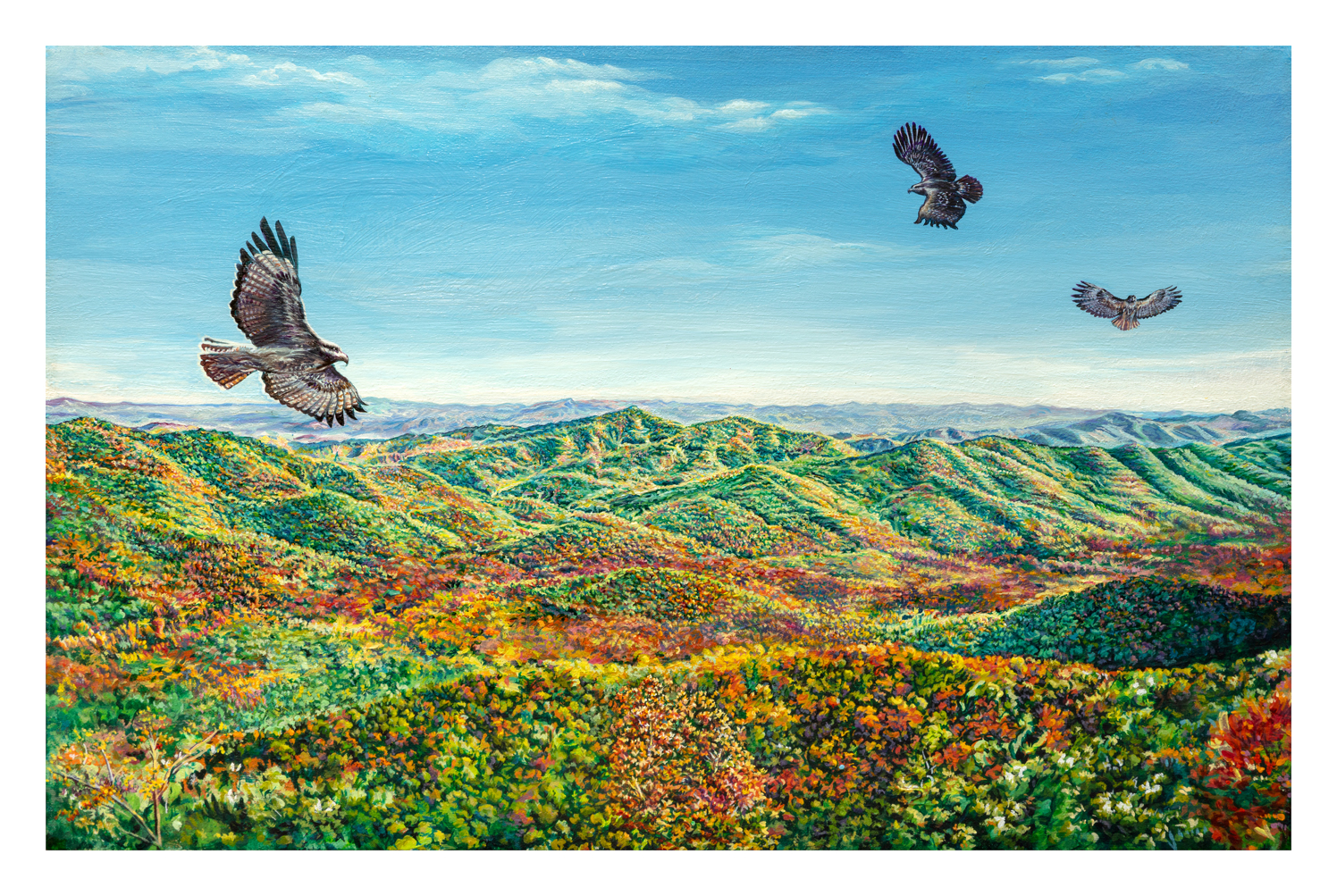 Been a minute! I've gotten several new paintings done this summer. See the originals and prints at Marquee, and on my website. I'm hopping between mythic-political themes and Western Carolina landscapes. This one is called Cradle of Forestry (view from Pisgah Inn).

"God's Asteroid" was just recorded and is ready for mastering. It will be released in September. Hope you will put it on your playlist! Still slugging away at Sidehouse Records, recording new songs, including the song "working for Love". Hope to release new material by January.
View this as a newsletter. Subscribe for future updates below.