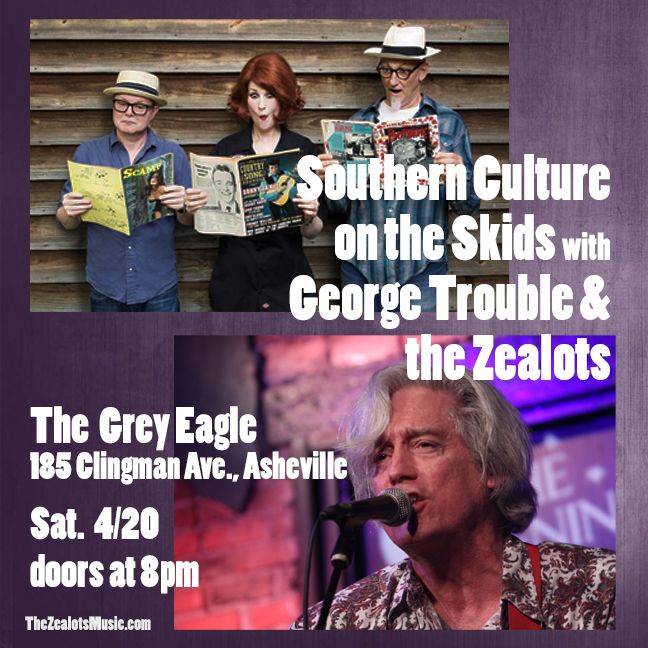 4-20 Saturday Night!  George Trouble and the Zealots are honored to be sharing this date and stage with Southern Culture on the Skids! 
April 20 - Grey Eagle, Asheville, NC - Doors at 8, show at 9 
Also, next Wednesday, 4/24, 7 pm at Revolve Gallery in Asheville, I will be doing an artist talk: NYC Art 1980s: Early Culture Wars  It's free and I'll be sharing firsthand recollections and observations about this pivotal time.