Reviews for Jawbone
"Jawbone is topical, intelligent and catchy roots-rock of the highest order."
- Bill Kopp, of Mountain Xpress and Musoscribe | Read full story
Reviews for Open Season
"The dozen tracks that make up The Zealots' new album, Open Season are underscored throughout by energetic power-pop riffs, punchy percussion that edges up against hyperactivity, and boisterous lyrics. 
"The Zealots formed in New York in the '80s and have seen a number of iterations. Now based in Asheville, the lineup includes George Terry on lead vocals and guitar, lead guitar/multi-instrumentalist Aaron Price (who also produced Open Season), Christian Ferri on bass and poet-drummer Caleb Beissert. 
"The album maintains its signature sound (designated as much by Terry's distinctive voice as the musicianship), but also touches on an array of styles and influences." 
– Alli Marshall, Mountain Xpress
"Guitar virtuoso and songwriter George Terry, a veteran of both the D.C. and Tarheel music scenes, is currently based in Asheville, NC, where he cut his latest collection (at the popular CollapseAble Studios with producer/owner Aaron Price, who also contributed keyboards and bass; also on hand is a who's-who of local players, including members of the Blue Rags, Honeycutters and Shane Pruitt Band). Originally available as a digital album, Open Season is now getting a physical release, and the album's easily one of the most satisfying sets to come out of the Ashvegas area in ages." 
– Fred Mills, Blurt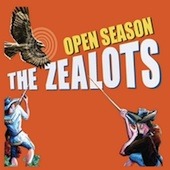 Download Open Season (2013)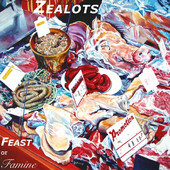 Download Feast or Famine (2009)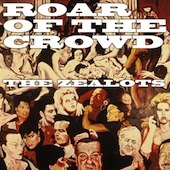 Roar of the Crowd (1998)