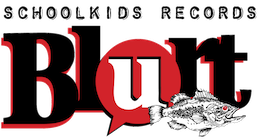 Fred Mills, editor of Blurt, a national music magazine, just wrote a great review of Jawbone. Thanks pal!
The Upshot: Asheville visual and musical artist serves up a memorable rawk 'n' roll platter that is perfect for the times we find ourselves in.
A classic slice of Tar Heel rock 'n' roll arrived in 2013 titled Open Season, a hi-nrg slice of twangy, Americana-lined garage/power pop by Asheville-based outfit George Terry & the Zealots. As I noted at the time, in my review of the album, "Throughout, Terry casts an alternately jaded and hopeful gaze at the humanity (or occasional lack thereof) that surrounds him, sometimes also finding fault with himself, his motivations, and his actions, but always discovering, in the end, a reason to believe." 
On his new Zealots effort, Jawbone, Terry reaffirms that mandate and then some, serving up a musical buffet of remarkable range. The band traverses folkish, mandolin/fiddle-powered alt-country/folk (opening track "Wide Open Spaces") and tingly indie pop (the surf-flecked "Chameleon), to classic/anthemic late '70s-styled power pop ("Somebody's Gotta Pay," a natural radio cut, plus "The Cruel Truth," a darker, Morricone-esque slice of cynicism made even darker by the socio-political times we find ourselves in)—and also to just straight-up-blazing, in-your-face, rebel-riff-rawk—the angry slide guit licks populating "Ceases to Amaze Me" mirror Terry's lyrical outrage and indignation. It's a 2018 album, start to finish, but one that balances Terry's lyrical now with a sonic classicist's broader perspective. 
As with his previous releases—ditto Terry's upcoming solo album, Plow, under the nom du rawk George Trouble—the striking album art is self-created: Terry is an accomplished visual artist, something yours truly has verified on my numerous visits to his RAMP Arts studio in Asheville's River Arts District. (Go HERE to check out his RAMP page and plenty examples of his work. He's not shy about dipping his brush into contemporary politics, either.) I'd reckon that whether you discover the dude through reviews such as this on, or happen upon his studio while visiting Asheville, you'll find yourself utterly charmed by him in one context or another. 
Me, I'm just happy to get the whole picture each time out.
Read it on Blurt here.